CONSULTS ARE FREE
Call or Text 817-296-5483 for Appointment
About Botox and Dermal Fillers. 
During your visit for Botox or Dermal Fillers, your makeup will be removed from the treated area. If you plan to go out or return to work afterwards, you may reapply makeup after the treatment. Treatments are generally very comfortable and ice and numbing medicine will be used as needed.
How long will my visit for Botox or Dermal Fillers take?
A Botox visit generally takes 30-45 minutes and a Dermal Filler visit generally takes 60-90 minutes. The length of the visit will vary depending on whether or not you are a new client and how long the pretreatment consult lasts. You will control the length of the pretreatment consult. Your consult may only take a few minutes if you have already decided upon a treatment but we will always allot enough time for you to discuss all treatments desired and to fully answer any of your questions. Dermal Filler treatments for 2 or more areas usually need several syringes of filler and you should plan on a 90 minute visit. A Botox and Dermal Filler treatment in the same visit can usually be accomplished in 60-90 minutes.
How long will it take to see results from my Botox or Dermal Filler treatment?
How long will the results last?
After your Botox treatment, you will begin to see results within 2-4 days. Most of the results will be apparent within a week but you will notice a continued improvement up to 2 weeks. At 2 weeks, you will see your final result. Botox generally lasts around 3-4 months but if you elected to have a light treatment, your results may not last as long. Also, people with stronger muscles will need a heavier Botox treatment to have results last 3-4 months. If you retreat your muscles regularly as the Botox begins to wear off, you may find that the results tend to last longer. Some are able to go 6 months in between treatments.
You will see immediate results from your Dermal Filler treatment. The results last up to a year on average. Some facial areas that are highly mobile such as the lips tend to wear off slightly earlier. There is a new cheek filler (Juvederm Voluma) that has been shown to last up to 2 years. During your pretreatment consult, we will make a decision (depending on which area you would like treated) as to which filler will work best for you.
How much Botox will I need?
You may enlarge this picture by clicking on it.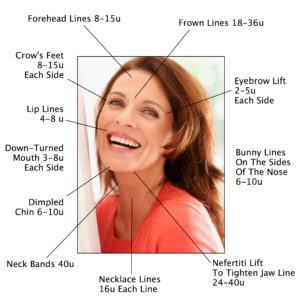 These are averages for the number of units of Botox you may need. We prefer to do a individualized treatment plan. During your pre-treatment evaluation, we will discuss how much Botox you may need to get the look you prefer. You may need more or less than the general amounts listed. Men, because their muscles are stronger, usually need more Botox than women. You may choose to treat one area only or to treat a combination of areas. The most common combination is to treat the forehead, frown and crow's feet during the same visit. To treat all 3 areas usually requires 45-60 units for women and 60-75 units for men. Estimates for advanced treatments for the lower face and neck are also listed.
After Your Botox Treatment:
Your skin may look red and bumpy for 15-20 minutes after which you should look normal and no one should be able to tell that you had a treatment. Occasionally but infrequently, a Botox treatment may leave you with some small bruises (pin point size to the size of a pencil eraser) that can be easily covered with makeup. Any bruising tends to resolve in 3-7 days. Please look below for medications you may want to avoid before your treatment as they can contribute to bruising. You may resume normal activities after Botox with the following exceptions: you should not lay flat, exercise vigorously or apply strong pressure to the injected spots for 4 hours.
Learn More About Botox. See Before and After Pics.
How much Dermal Filler will I need?
You may enlarge this picture by clicking on it.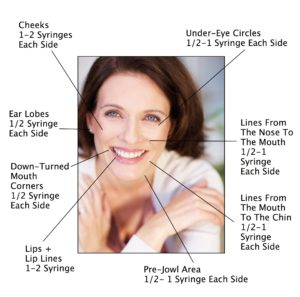 These are averages for the number of syringes of Dermal Filler you may need. During your pre-treatment evaluation, we will discuss how many syringes you may need to get the look you prefer. You may need more or less than the amounts listed. You may elect to treat only one area or multiple areas during the same visit.
After Your Dermal Filler Treatment:
You will probably have some swelling, redness and bumpiness. This may last from around 24 hours (injections for the lines from the nose to the mouth) to longer times in areas that are more prone to swelling (lips and under eye areas). Usually the swelling in lip and under eye injections will have greatly subsided within 2 days but may occasionally have some swelling for up to a week or more. Because of the way fillers must be injected to lift and fill in wrinkles and depressed areas in the face, you should always plan to have some bruising afterwards. This can range from a few pin point areas to larger darker areas (quarter sized) that may take 7-14 days to resolve. Larger bruises are not common but certainly may occur. Just to be on the safe side, do not plan fillers within 2 weeks of an important trip or event. We highly recommend Dermablend Quick-Fix Concealer for bruises. Please look below for more information on Dermablend. Also listed below are medications that can contribute to bruising. Please review and avoid these, if possible, for 10-14 days before your treatment. After your filler treatment, you may resume normal activities with the following exceptions: you should not exercise vigorously for 24 hours and you should avoid any heat based treatments such as photo facials or laser treatments to your face for several days.
Learn More About Dermal Fillers. See Before and After Pics.
About Kybella
Kybella is the first and only FDA approved injectable drug that contours and improves the appearance of submental fullness, often referred to as a double chin. 79% of patients treated with Kybella reported satisfaction with the appearance of their face and chin. Many patients have seen reduced chin fat in 2-4 treatments spaced  6-8 weeks apart. Up to 6 treatments may be administered.
After evaluation, your doctor will use a tiny needle to place several injections of Kybella directly into the fat under your chin. Ice or lidocaine is used to numb the area prior to injection and treatments are easily tolerated. Some patients report a stinging sensation after treatment that decreases within 15 minutes. Patients may then feel "tender" for a few days. Discomfort has been managed successfully with Tylenol or ibuprofen.
PLEASE NOTE: It is common for the injected area to be noticeably swollen for a few days after injection. This is due to the rapid break down of fat cells which elicits an inflammatory response as your body begins to clean up and remove the destroyed fat cells. In most patients, the swelling greatly subsides in 2-3 days with any residual swelling slowly resolving over the next 2-3 weeks. Do take this into account when you are planning your treatment date. There is no work restriction after injection but many patients wait 2-3 days after treatment to allow any noticeable swelling to subside.
Bruising may also occur after injection. Before treatment, please review the list of medications that contribute to bruising, listed below. It is best to stop these 10-14 days before treatment.
There have been rare cases of difficulty swallowing or injury to the marginal mandibular nerve, which would result in an uneven smile. All of these cases have resolved spontaneously.
Kybella causes the destruction of fat cells and once destroyed they should not return. Several treatments may be needed to get the results you want.
Consults are free. You may call (817) 296-5483 to make an appointment to further discuss details about Kybella.
Learn More About Kybella. See Before and After Pics.
About/SkinPen
Rejuvenate and repair your skin with SkinPen. A busy person's answer for beautiful results with virtually no downtime. This fast, comfortable procedure will improve the appearance of your skin as early as one week after treatment.
Click Here for FAQ's and to Learn More About SkinPen.
ALL ABOUT BRUISES.
PLEASE REVIEW ALL SECTIONS BELOW TO MINIMIZE BRUISES:
We use multiple techniques to minimize bruises but any time a needle goes through the skin, bruises are always possible.
Botox: Occasionally cause small bruises. Rarely causes large, darker bruises.
Dermal Fillers: Commonly cause bruises. May be large, darker bruises especially around the mouth area.
Kybella: Bruises are common at the injection sites under the chin.
SkinPen: Bruises are rare.
Avoid alcohol the day before and one day after your treatment.
If you develop a bruise, gently apply a cool compress or covered ice pack to the area for 5-10 minutes several times an hour for 1-2 days after your treatment.
Avoid strenuous exercise the day of and one day after your treatment.
Medications That May Increase Bruising:
Aspirin, Aleve, Ibuprofen (Advil), Naproxen, other non steroidal anti-inflammatories.
Vitamin E, Fish Oil, Ginko, Garlic, Ginseng, Green Tea, Kava
St. John's Wort, Celery Root, Black Cohash, Flax Seed
Clopidogrel (Plavix), Dipyridamole (Persantine)
Warfarin (Coumadin), Heparin, Steroids (Prednisone and others)
As a general rule, if you take it for a headache or pain and it is not tylenol or if it is from a health food store, stop it for 10-14 days before your treatment.
Do Not Stop Prescription Medications Without First Consulting Your Doctor.
Dermalblend Quick-Fix Concealer:
Dermablend Quick-Fix Concealer is a makeup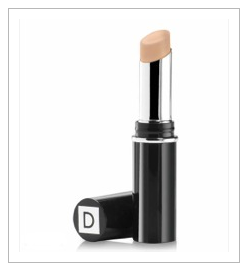 specifically designed for bruises. It works well
and looks natural. First apply your regular
makeup and if a bruise is still visible, cover
it with Dermablend. It is important to put a
thick enough layer of Dermablend over the
bruise before you gently blend it into your other makeup. Dermablend comes in multiple shades so that you may match your skin tone. It may be purchased at Ulta Cosmetic Stores and others. Make certain to buy the Quick-Fix Concealer. We have attached a photo so that it will be easier for you to identify.
Vitamin K Cream: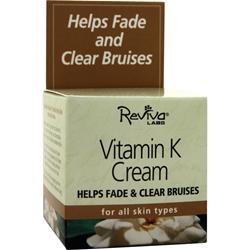 Vitamin K Cream has been shown to hasten the resolution and severity of bruises. It does
not help to use Vitamin K in advance but once a bruise appears, rub a small amount of Vitamin K Cream over the bruise and then moisten your fingers with water and further massage the Vitamin K cream into the bruise. The moisture assists absorption of the cream so that it may begin to break down the bruise. Do this 2-3 times a day until the bruise resolves.
Pineapple and Arnica:
There is no scientific evidence to support pineapple and arnica but many people seem to think that they help prevent bruises. If you decide to try Arnica, it is generally recommended that you begin Arnica tablets 2 days before and several days after treatment. Arnica may be purchased at most health food stores and the directions are on the bottle. There are also Arnica creams that may be used for bruises. We feel that Vitamin K Cream is much more effective. If you decide to try pineapple, fresh pineapple is generally recommended but some use pineapple juice. Start the pineapple several days before and use for several days after your treatment.
We Accept CARECredit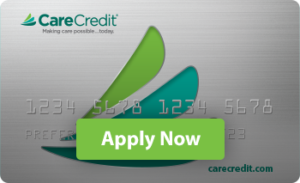 Quick Links:
Learn More About Juvederm XC and Juvederm Voluma, Vollure and Volbella:
Consults are always free.
Please text or call for any other questions.
817-296-5483
Nikki Wilkins M.D.
Robert Rowland M.D.